Werbung
http://www.youtube.com/watch?v=LSb6e3grdL8
Verdammt passen diese Lyrics gut... es ist wie geschaffen
Release me
Release my body
I know it's wrong
So why am I with you now
I say release me
'Cause I'm not able to
Convince myself
That I'm better off without you

Yeah, it's perfectly clear
That it's not what you need
I tell you that I don't care
But I don't want to
Anything that you say
I hear myself agree
And I don't recognize
What i've turned into

I don't know why I want you so
'Cause I don't need the heart break
I don't know what addictive hold
You have on me I can't shake
No, I'm not in control
So let me go

Release me
Release my body
I know it's wrong
So why do I keep coming back
I say release me
'Cause I'm not able to
Convince myself
That I'm better off without you

I could sleep by myself
you would burn me alive
Find me somebody else
But I don't want to
Try to leave out the love
That goes againt the grain
But I can rationalize it
If I have to

I don't know why I want you so
'Cause I don't need the heart break
I don't know what addictive hold
You have on me I can't shake
No, I'm not in control
So let me go

Release me
Release my body
I know it's wrong
So why do I keep coming back
I say release me
'Cause I'm not able to
Convince myself
That I'm better off without you

Im not in control, so let me go
Release me
Release my body
I know it's wrong
So why do I keep coming back
I say release me
'Cause I'm not able to
Convince myself
That I'm better off without you

Release me
Release my body
I know it's wrong
So why do I keep coming back
I say release me
'Cause I'm not able to
Convince myself
That I'm better off without you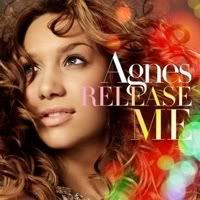 TOM!
"Both bands are totally me. But they're so Dr. Jekyll and Mr. Hyde. I read books on politics, I read books on alternative history, I study. The things that I do to educate myself about the world around me is totally relevant and that's what I do. But I also in the middle of that will tell stupid jokes and get crazy and act like an imbecile with my friends. It's not like I have a pipe and an ascot. I still like dick jokes. The cool thing is I really get to be both parts of myself. It's really funny in how different they are."
"Mark drinks now too so now we're both up there wasted. We don't even remember the shit that we're saying."
- Tom DeLonge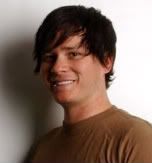 FUCK!
Damn.
You stole my heart and then you kicked it aside...
[Damn Girl - The All-American Rejects.mp3]
+44 FEVER *__*
Your heart's a grave to be perfectly honest
An' your mouth's a smoking gun
And you smile while you're twisting the knife in my stomach
'til everything is gone
Take all you can from me
I've got weak constitution
[Lillian.mp3]
Please understand
This isn't just goodbye
This is I can't stand you
This is where the road crashed into the ocean
It rises all around me
[...]
Let's slit our wrists and burn down something beautiful
This desperation leaves me overjoyed
[No it isn't.mp3]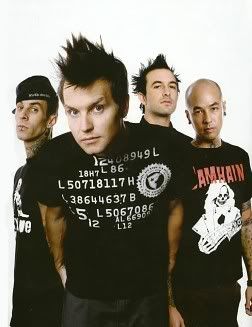 Hört, hört!
And yes, I have to admit that I'd love to have sex with Tom DeLonge!
Hell yeah, he's a sexy beast. RAWR!

15 Jahre Warped Tour
Gosh habens die Amis gut... 15-jähriges Jubiläum und Anniversary Party und es kommen so tolle Bands! :O
blink-182, NOFX, All Time Low, The All-American Rejects, brokeNCYDE, 3OH!3, Cobra Starship, Escape The Fate & Silverstein *___*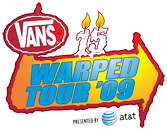 [erste Seite]
[eine Seite zurück]
[eine Seite weiter]